Stupendous
mobility

solutions for

Sports


Get unique applications to fulfill your needs Your business solution needs a healthy dose of advancement. Prosper your ideas with some of our most robust solutions.
The sports industry is economically strong and taking steps towards the technology.
We, the Puzzle Innovationz are providing a wide range of Sports solutions like sports application and website development for various sports app related needs.
Grab
amazing

features for your

sports

app

Innovative solutions served by zealous developers

Sports and Utility App Development
We build feature-rich mobile applications for sports business and utilities. We can develop apps for athletes, sportspersons and customized sports gaming applications for you.

Sports Web Development
Any sports business can invest in website development to maintain its existence and attract the visitors. We can develop a responsive and functional website for sports. Our web developers are experienced and familiar with various web development technologies.

Wearable App Development
Wearable devices are useful for athletes as they can wear it and jog, run or do any physical workout and monitor their activities with the help of apps. We develop wearable applications for Android, iOS and Window platforms.

Digital Marketing Services
We offer extreme class digital marketing services to improve your ranks and online visibility. Whether you are a startup or big enterprise, we can improve your search and mark you on top with our extraordinary SEO experts.
Sports
Application

and Business

Solutions

for Your

Quick

Results

We count our success on a number of successful sports websites and applications across the world. We are leading service provider of application development, website development, digital marketing services and Business Solutions. We are constantly bringing out superb solutions since 2008 for various industry needs.

Cross-Platform App Development
We are experts in some of the most commonly used cross-platform frameworks like PhoneGap, Sencha Touch, HTML5, Xamarin etc.

Native App Development Services
We provide top-notch native app development solutions and deliver best quality Android, iOS applications for for all kind of sports.

Upgradation and Maintenance Services
We provide maintenance services for apps and websites. Our technical team is active to handle queries and provide operational support to you.
Solutions
we

provide



Sports

App Development



Sports

Website Development



Athlete

App Development



UI/UX

Design services for Sports Website



Digital

Marketing Services
Why
us

?

Sporty look and designs

Event Calendar Facilities

Cost-Effective Solutions

SEO Services

NDA Agreement

On-time Delivery

Experienced Team of Developers

Social Media Integration

Upgrade and Maintenance
Services
Connect

with us to get

esteemed

business image

Sports applications are the first love of athletes and sportspersons. We develop premium quality sports apps for Android, iOS and Windows platform. We understand the requirements of sports fans closely and deliver them vivid functionalities in the apps.

Choosing Puzzle Innovationz to develop my project was the right choice and working with them is Pleasure.
Their team did great work and i'm Carefree.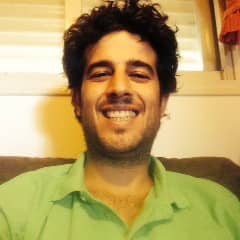 Nitay
I have been working in the tech industry for 3.5 years now, and during the time I have had many different developers for different solutions. Never finding the right mix was tough, until I met Puzzle Innovationz. In all honesty I could not be happier, from attention to detail, to time efficiency I have never been more satisfied. Would I recommend them? Of course!

Mario Aguayo
Puzzle Innovationz is a great company that is very competent. I worked hand and hand for several months with my Puzzle Innovationz project manager and was very impressed by his knowledge and hard work. Puzzle Innovationz is a great option for those looking for top-tier developers at an affordable price.

Mani Masshafi
Puzzle Innovationz was extremely responsive in all aspects of our communication and planning. Professional and knowledgeable! Will work with them in the future and highly recommend!

Mike Johnson
I endorse Puzzle Innovationz and their team of highly qualified professionals as one of the few great web development company overseas today and thank every one of the team members of Puzzle Innovationz that worked on our application-build to make it a success.They were able to take our plans and ideas and bring them to life. I hope to work with this high caliber team in the future.

Negi Boaka
View More Reviews