Salesforce technical support services
Need Salesforce technical support? Contact our salesforce consultant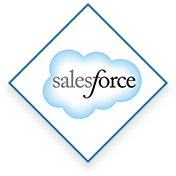 We at Puzzle Innovationz committed to providing top-notch salesforce technical support and customer IT  maintenance services as we have gained the unmatched mastery in salesforce in last 3 years. We have gained enough knowledge to provide the supreme quality of salesforce support and maintenance services.
Our team ensures the extensive monitoring of Salesforce implementation and identify those areas that need reclamation. As we notify the ideal course of actions and implement the best practices in your marketing department with our tiptop support and thus exhibit the list of huge opportunities for your enterprise.
What we provide as a Salesforce technical support and IT support service provider firm

Supervision
We distinguish the areas of advancement, endorse the courses of actions, apply the best practices and create a suitable improvement plan. Thus, we dedicatedly monitor your Salesforce.

Maintenance
We include custom and standard object management, security management, data management and package maintenance as a salesforce surveillance and maintenance services.

Custom Development
We have developed thousands of custom features in recent years. Thus, We are giving surety to provide the full potential of custom development.

Help Desk
We offer comprehensive training and help desk services to ensure high-quality end-user support.
Why choose Puzzle Innovationz as a salesforce technical support company


Trustworthy
We build enough trust in Salesforce dot com and AppExchange with our support and maintenance services in last 3 years. We have gained 100% client satisfaction.

Proficient
We have delivered more than 50 salesforce projects to the global clients. Our team of 20+ salesforce professionals has gained more than 10,000 of man-hours experience on Salesforce

Cost-effective
We cut the delivery cost with maintaining high quality, we do so by combining the onshore and offshore delivery.

Flexibility
We give a flexible environment to our clients that they can choose from their own that how they would like to work with us.
Portfolio Salesforce Development
Our AppExchange Products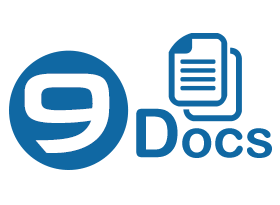 To generate document automatically by just one click with no
third-party application integration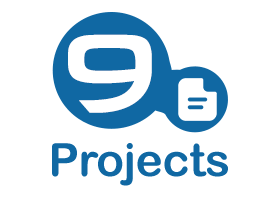 To manage project and milestones in an easy and
effective way
Steps we follow to complete Salesforce Application Development before time
We are expert in Business logic integration, user interface integration, developer Add-ons, Public APIs, AppExchange and can integrate social media applications, document management applications, E-commerce, Accounting, payment gateways, Microsoft products, Google services, MailChimp, Workfront, Twilio, and Applian.

Post your Salesforce CRM Development Requirement
You can submit your salesforce mobile app requirements at first stage. After that our business analyst will revert to you.

Evaluation from our Team
Our salesforce app developers will evaluate the project details like feasibility, timeline, and cost of the project. They will get back to you within 24 hours.

Selection of Best Salesforce Application Developers from our Team
Hire best salesforce experts from our versatile team according to your choice.

Pay Online and get Started
Make online payment for starting your salesforce development without any delay.

Monitor and Control
You can monitor and control your agile developers. Take regular updates and feedback from them.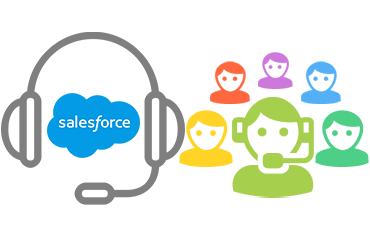 Why choose Puzzle Innovationz for offshore salesforce development

Competitive Pricing
We deliver the most effective solutions at the least possible price.

On-time Delivery
We deliver the salesforce services on or before committed time.

Extensive Experience
We have a team of experienced salesforce professionals which are ready for you anytime.
Frequently Asked Questions
Why does your business need Salesforce?
With increased competition and large amount of data, businesses need the constant management of leads. Even if you put all the efforts to get the sales done, it may not bring in the required amount of results to keep everything up to the mark. In place of hovering onto one thing for hours, you can always think of a smarter ways to get things done. Salesforce is that one thing, which keeps everything summarized at one place. Thus, Salesforce can be deployed because of below reasons:
Ease: The ease of the Salesforce software makes everything convenient. Instead of putting long hours to just understand the software, you can start working with it right away.
Quick: On contrary to the traditional CRM software, Salesforce takes far lesser time.
Efficiency: Salesforce is quite an impactful solution to make everything efficient. Thus, brings in the most customization solutions.
What are the imperative benefits of Salesforce?
Salesforce is the most resourceful benefit when it comes to basic things like saving time, forecasting and also saving funds. It keeps the things like Sales team management, lead management and time management in check. Because of this, the overall benefits of the Salesforce can be summarized in below points:
Information about Customer: Customer information is the core benefit which any CRM can provide. While using Salesforce, individual accounts, events and tasks can be maintained.
Management of Timings: With a hefty amount of available customer data, time management can be the most practical benefit of this CRM.
Collaboration: Salesforce allows you to maintain a timely and healthy communication with the customers. Also, the "Chatter" option lets you interact with the groups about all the data and information.
What are the basic Salesforce actions and conditions?
Once you get connected to the Salesforce, below is the list of triggers and conditions which you need:
Salesforce Campaign Trigger
Salesforce Field
Salesforce Lead