Salesforce Development Services and Solutions
We are the end-to-end Salesforce development services provider, connecting thread between the dots of a perfect Salesforce framework for your company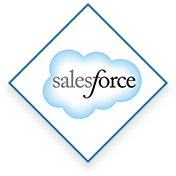 Dive into the Highly Customizable Pool of Opportunities
We are here to make the surface of cloud computing highly affordable and a pleasant experience for you. The robust SalesForce developer tools like Force, Salesforce Lightning, Developer Console, Salesforce Lightning Inspector, and Workbench create quite a dynamic scope for you to grow your versatility. These tools are used to extend additional services to an existing system and thus, facilitates the app development with customization, consultation, integration, and migration. We follow the agile methodology for the overall Salesforce development services. Our main aim is to generate more leads, close more deals for our clients.



A Time-Saving Tool




Glitch-less Forecasting




Trend Chasing




Timely Data Updates




Robust Collaboration
Choose the Salesforce for Unimaginable Convenience and Assistance
Allow Us to Reap The Benefits of Salesforce for You


Customization Services
Suit your business needs and savor the Salesforce customization services.

Salesforce Development
Expansion of Salesforce CRM with help of various options like Force, Visualforce, and Apex.

Migration
Experience a flawless migration process without much of any hassle.

Integration
Team up your running apps with the Salesforce for a relentless management and innovation.
Offer Excellent Salesforce Development Services that boost your business revenue
Unique cloud-based CRM solutions to enhance market visibility. Puzzle Innovationz – Salesforce development company in USA providing Salesforce application development services to its clients since 2013. We are expert in offshore Salesforce development like Sales Cloud, Stack development, Service Cloud, Heroku development, Force dot com, and Marketing Cloud.
Our team of experts will help you to build a whole new and lasting relationship with your customers by understanding their needs and creating new opportunities for helping them to expand your roots deeper into the market.

Approachable Cost
We are on what we commit. When you describe your peripheries to us, the only thing we deliver is excellence.

Complete Commitment
We are dedicated to providing you the complete solution for your project. Thus, driving to infuse some wondrous features while keeping an eye on the time span.

Long-Term Solutions
We are a diligent team of changemakers who strive to work on long-term solutions. Catching up with your deadlines is among our core values.
---
Portfolio Salesforce Development
Our AppExchange Products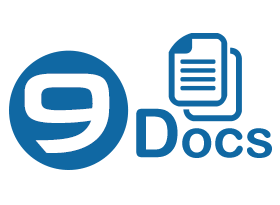 To generate document automatically by just one click with no
third-party application integration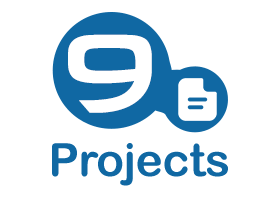 To manage project and milestones in an easy and
effective way
---
The True Potential Of Salesforce Platform and Products To Drive Customer Value For Companies
Expert in user interface integration, Add-ons, and Public APIs. Puzzle Innovationz offers unique cloud-based CRM solutions that help clients to increase their revenue.Our target is to satisfy our client's needs and help them to achieve their goal.
We are having a team of experienced Salesforce developers which mainly focus on following Salesforce services.

Salesforce Application Development with Apex and Visualforce

CRM Customization

Salesforce industry solutions

Salesforce Chatter

Customer Application Customization

3rd Party Integration with Salesforce

Porting and Migration of Existing System to new Salesforce Platform
Catch your business goals now faster with our Salesforce Development Services
Highly efficient Salesforce Developers that save your cost and time

Force App Making
We strive to build formidable Salesforce apps that will create the wondrous possibilities for you.

Custom Solutions
We create the possibilities of high customization in the sales cloud, app cloud, community cloud and marketing cloud.

Expert in ISVs
Compiling with the standards of App Exchange, we tend to create OEM and ISV applications.

A Source of the Diligent Resources
Our Salesforce developers, who excel at imagining the unthinkable and contribute the formidable, make a relentless source for you.
Frequently Asked Questions
Why Should I Choose Salesforce?
Salesforce CRM (Customer Relationship Management) is a smart composition of Service Cloud, Sales Cloud, Commerce Cloud and much other paraphernalia which help in a healthy boost of your website. Undoubtedly, Salesforce is boon for the companies as it provides:
Higher Lead Generation: The software is cloud based which adds to the benefit of restricting unmanageable data entry. The sales team can remain focused on enhancing and closing leads.
Client Satisfaction: It allows the businesses to take an analytical glance at the sales and client data. Salesforce CRM takes the complete care of aligning the data process.
Service and Support Facilities: Salesforce CRM is quite capable of creating support requests from different channels which helps you in recalling the best solutions. Various customers' related problems are addressed with the help of important support system.
Lessened CRM Facility: Salesforce does not lack in creating the business procedures. It is more like teaming up the customer behavior and technology, so that desired results can be achieved.
How Does Salesforce Technology Work?
Salesforce is a leading solution for the processes like application offering, cloud computing and many other things such as ERP, CRM, marketing automation and mobile application. CRM offered by Salesforce is segregated into several categories which include Service Cloud, Sales Cloud, Marketing Cloud, Data Cloud and Community Cloud and serves more than 100,000 customers around.
What is an app cloud Salesforce?
App Cloud is used to bring together various platforms for Salesforce development company. It's a form of the integrated architecture which brings together Heroku developer platform and Salesforce lightning framework. App cloud is specifically made for enterprise crowd. Many components such as Force.com and Heroku provide the upgraded tools at the end of the month.
Force App Cloud.com which is a Platform as a Service enables developers to create software applications which are single instances running on a server but serves multiple occupants at a time. These applications are incorporated into Salesforce.com application.
How is Salesforce Usable?
Salesforce being a renowned CRM application which has been made on the platform of Force.com. It takes care of every type of customer relationship, sales, support, and marketing. Furthermore, Salesforce primary objective is to offer companies to build an interface for their case and task management.
It also improves the ability to target the right audience and to create modified services and products. Thus, Salesforce is useful in various tasks which include better learn-ability, error management, satisfaction, and efficiency.
Why Should I get the Salesforce Software?
Salesforce cloud is quite on-demand CRM (Customer Relationship Management) suite which offers solutions for midsize and small organizations. In addition to CRM services, Salesforce customer oriented doorway provide the customer an approach to track their own cases and offers the customer to join the conversation about their companies on social networking sites through social networking plug-in.
Apart from above uses, it takes care of the support and sales functionalities. It has various enterprise level benefits which include enhanced informational organization, CRM for better communication, self-preceding for daily tasks and improved data and reporting.