Salesforce Customization Services
Our specialized team assist you with various Salesforce customization services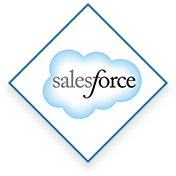 We customize your Salesforce practices with the tailored solutions offered by our certified Salesforce consultants. Our Salesforce customization services help you save cost and time more efficiently. Contact us for building custom salesforce applications and websites.
Puzzle Innovationz is highly proficient to stretch the feasible capability of your existing system along with your business functions to make Salesforce a supreme tool in your business process. We trained global clients that how to use novel tools of Salesforce so that they will be able to maintain the business flow. Our customized services and data integration projects conduct testing process that promises the bug-free products.
Benefits from Customized Salesforce Development
We are capable enough to customize dashboards, process embedding, triggers, advanced level automation, page layouts, reports and Customer UI.

Easy data updates

Easy collaboration

Custom Email Services

Package Integration

Better time management with tools

Reports
What do we provide as a Salesforce customization Services provider company


Custom Reports and Dashboard

Build Custom Consoles

Custom Email Services

Package Integration

Customizing Services for Apps

Salesforce Configuration Optimization
Portfolio Salesforce Development
Our AppExchange Products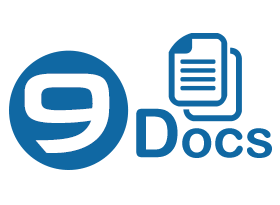 To generate document automatically by just one click with no
third party application integration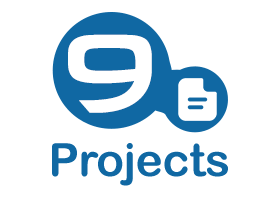 To manage project and milestones in an easy and
effective way
Application Development before time
We are expert in Business logic integration, user interface integration, developer Add-ons, Public APIs, AppExchange and can integrate social media applications, document management applications, E-commerce, Accounting, payment gateways, Microsoft products, Google services, MailChimp, Workfront, Twilio, and Applian.

Post your Salesforce CRM Development Requirement
You can submit your salesforce mobile app requirements at first stage. After that our business analyst will revert to you.

Evaluation from our Team
Our salesforce app developers will evaluate the project details like feasibility, timeline and cost of project. They will get back to you within 24 hours.

Selection of Best Salesforce Application Developers from our Team
Hire best salesforce experts from our versatile team according to your choice.

Pay Online and get Started
Make online payment for starting your salesforce development without any delay.

Monitor and Control
You can monitor and control your agile developers. Take regular updates and feedback from them.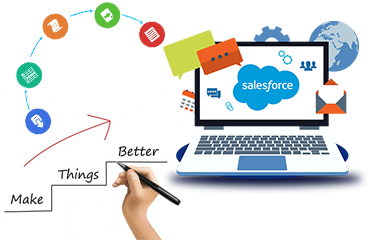 Why choose Puzzle Innovationz for offshore salesforce customization and development

Competitive Pricing
We deliver the salesforce services on or before committed time.

Extensive Experience
We have a team of experienced salesforce professionals which are ready for you anytime.
Frequently Asked Questions
What is Salesforce Customization?
Salesforce customization refers to those features which are not present in your existing application and your application require to extend these features. Thus, Salesforce provides a platform which is specifically made for heavy customization. A customized Salesforce program serves more purposes than anything else.
Why Salesforce Customization is needed?
For the upgradation of your existing application and to add some more new features, you require salesforce customization. Salesforce customization is much like a connecting point among the company and the Salesforce and the customization exits Salesforce solutions as per the needs of the business. Customization needs to be omnipresent in the entire process as it brings the required amount of creativity. Additionally, Salesforce brought in the fresh possibilities for businesses, which is why it provides huge scopes of customization.
What is the Cost for Salesforce Customization?
The answer to this question is dependent on the required features, modules, and objects you want to add into your existing Salesforce application. Also, it depends on Salesforce Declarative approach and the amount of time required to complete the customization.
How you provide Salesforce Security?
We provide salesforce security with the help of tools like Salesforce Shield and salesforce security tokens.Securing the applications is the key thing when it comes to Salesforce security. The security must protect the data from interrupted sources. We make sure that, the data is guarded from any type of interrupted sources.