Salesforce Consulting Services and Partners
Because we eliminate the mediocrity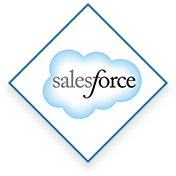 We are the premium Salesforce consultant partners to assist you for better tomorrow
Salesforce Consulting Services is something we serve very zealously. Salesforce can add new wings to your website's potential. It takes a lot more than just switching blindly to a new platform. We help you with incorporating new implementations and can also assist you while you engage in a completely new world of opportunities. Boost up your business by leveraging our deep expertise in Salesforce consulting services, so that you can optimize your business with more profit.



Optimize Support




Improved marketing




Deploy Communities




Cloud Integration




Custom Force Objects
Uncovering the Endless Possibilities of Salesforce Platform
Reaping the Benefits of Invention


Constant salesforce
consulting support

Customize workflows
and user interface

CRM consulting
services

Data
migration
Share Your Vulnerabilities with the Experts and Get Advised for the Untried
Better Collaboration and Streamlined Salesforce consulting. Puzzle Innovationz USA provides a complete package of Salesforce consulting services so that you can optimize your business with more profits. We provide the supreme quality solutions with complete integration of Business Intelligence and Analytics. We are providing Salesforce consulting services since 2013 and successfully delivered 50+ Salesforce consulting services worldwide.

Insight for Client's Needs
We look thoroughly into your business idea and make the solutions to help you with the values and intricacy.

Benefits from Salesforce ISVs
Enjoy the assistance of expert companions. We are here to serve to make lasting relations with our client pool.

Stumble-less Improvements
We believe in the growth of Agile development. Our scheme is feedback-based, which helps us to understand your requirements better.

No Hiccups, No interference
The production procedure should be flawless without any hindrances. We strive to get fit in your project needs for a long-term companionship.
---
Portfolio Salesforce Development
Our AppExchange Products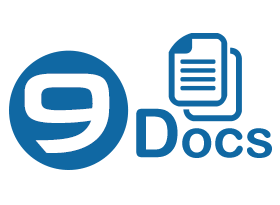 To generate document automatically by just one click with no
third-party application integration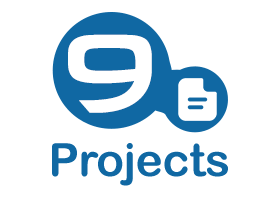 To manage project and milestones in an easy and
effective way
We Contribute top-notch salesforce consulting services while assisting you with our Expertise
Discover your horizons with us

Salesforce
implementation

Salesforce
Migration

Force
Development

Salesforce
Automation

Lightning
Experience

Mobile
Apps
Frequently Asked Questions
What is a service cloud?
A service cloud is responsible for providing you an overall view of the customer's platform. This is a tool to make you deliver robust and smarter services with providing time and resources. Moreover, service Cloud is mainly responsible for streamlining the workflows and processes. Hence, the core goal is to deploy one-to-one relationships with the customers. Service cloud can be the most helpful for automating the social platforms.
Why should I go for Sales Force Consulting?
Salesforce consulting cloud provides more than it seems to provide. It takes care of the services like:
Migration
Implementation
Integration
Customization
Salesforce automation
A skilled Salesforce consultant takes care of all the below areas of stake:
Experience
Adopted Practices
Getting the right fitting option
Correct Documentation
What are the key benefits of Salesforce consulting services?
The expert Salesforce consultants make available the benefits of the current model of Salesforce. Consulting services paves the way for the most needed solutions and services. The consulting services covers a lot more than imagined. It provides the services like:
Advisory Services: Advisory services on all the core benefits of Salesforce. Cloud can add to the benefits in multiple ways and Salesforce meets one such important objective.
Execution Services: It makes you understand how; it completely transforms the way your customers and employees interact.
Integration Services: It also provides consultation about how, it augments the value with various business processes.
What does a community cloud do?
Community cloud serves the need to keep thousands of interactions aligned. The insight and expertise knowledge can keep the design smooth and scalable. Hence, a community cloud is the one spot solution for a diverse range of activities.
Is Salesforce re-implementation service right?
Re-implementation is much like attempting a fresh start with Salesforce. When you have extended business operations, then it feels like a necessity.
With below points, you will understand if you need Salesforce implementation in your organization:
There is a transformation in your business requirements.
Your company has gone through some growth parameters.
Earlier, there was not an impressive implementation; you may need Salesforce implementation for the organization