Mobile Wallet Application Development
Easy shopping with digital wallet app
In the era of digitalization, get your digital wallet app to experience the entirely safest and modern way of spending your money. Wanna create e-wallet app? Try our ewallet application development services and discover the smartest way of managing your money.
Secure transaction
User-friendly interface
Availability of various mode of payment options
Customized plans
Free expert consultation
No extra and hidden charges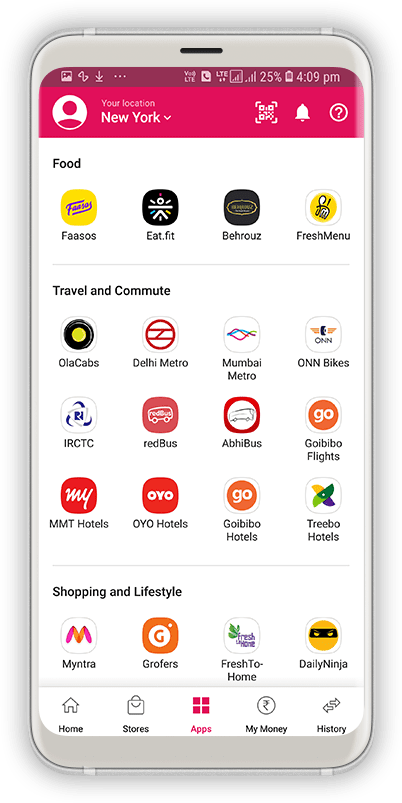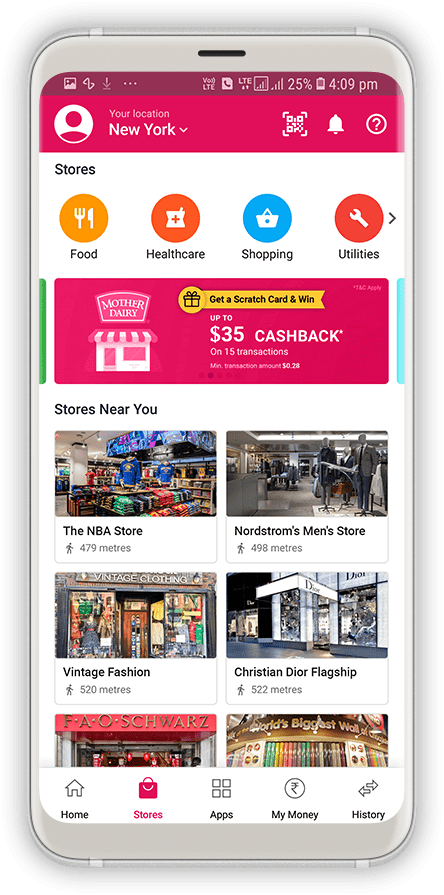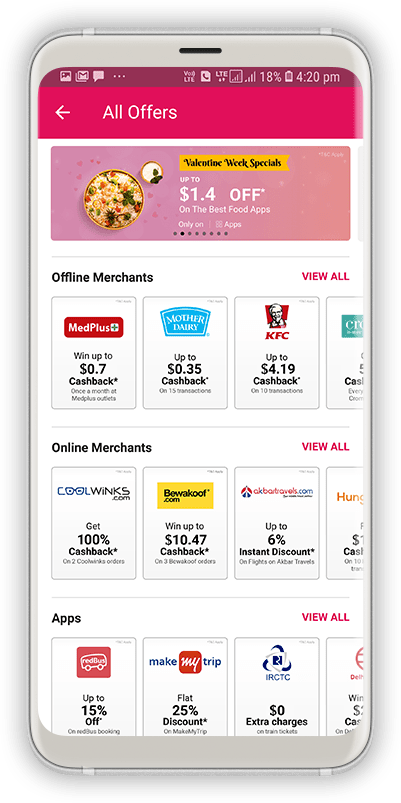 Mobile Payment App Development Solutions
It is always considered a smart play when dealing with managing your pocket. Our mobile wallet app developers create a masterpiece of online payment apps such as digital wallet app, e wallet app, etc. Join the hands of leading mobile wallet app development company and make your online payment easier.
Puzzle Innovationz provides best ewallet app for Android and iPhone users to make their transaction quick. With the advance e-wallet app feature, we provide a free quote for your project along with expert consultation at zero charges.
Ensuring to turn your idea into reality, let's start the conversation to obtain the mobile payment app development solutions with us.
Get a digital and protected pocket for your currency!
Interactive and Smooth User Interface
Secured registration process
Integration of All popular banks debit and credit cards
Multiple options for money transfer
Transactions history and user management
Timely account status and report
It convinces you to work with Puzzle Innovationz!
Digital wallet app development is trending nowadays and made the transaction easier. But with the advance time, it needs more advancement in its features. Puzzle Innovationz has the solution for every Ewallet app solution. Take advantage of our robust custom mobile wallet application.
Custom Mobile Wallet Programming
We work on various advanced features which makes your mobile wallet app a better version for the users. From keeping digital documents to Verified govt. license, we made every ease for the users. Pay only for the feature which you are choosing.
Integration Of NFC (Near Field Communication)
Shop freely with NFC payment app. A high communication between your smart wallet and POS is just a touch away. Experience the contactless and secure connection with NFC wallet.
Cross-Platform Mobile Wallet Services
Whether it is Android wallet app or iOS wallet app, we create a superior vision of the user interface. Not only native, but we have the experts who can code for cross-platform as well. They add up the entirely same features to this version. Now smart wallet is for every smart person.
Bluetooth And iBeacon Technology
Connect the nearby devices and exchange the information and data within a fraction of seconds. Get the information about the objects nearby you.
QR Code Configuration Feature
Simply scan, pay bills, connect to people, join the groups and download various apps with QR code feature. Digital ewallet Mobile App Development helps you to exchange the money easily.
Cryptocurrency Wallet Development
The public and private key management for crypto vendors, hardware wallets, bitcoin wallet app development and uses other blockchain development services.
Digital Wallet App Features
Let's have a glance over the visual sample of our creativity!
Industries using mobile wallet app services
Type of E-wallet Apps
Confused with the features and type you need? Here are the basic types of e-wallet which will help you to understand the variations in ewallet app development services.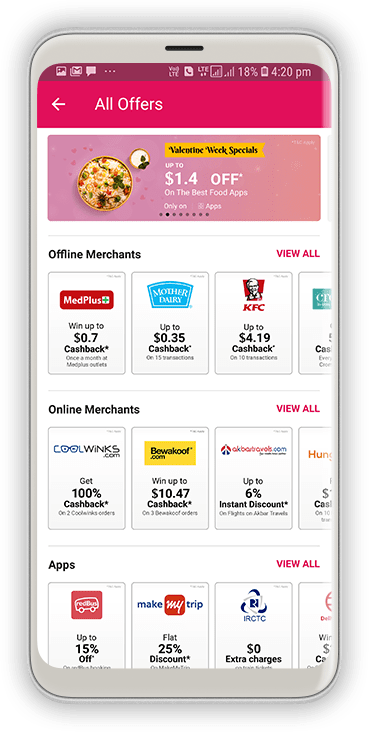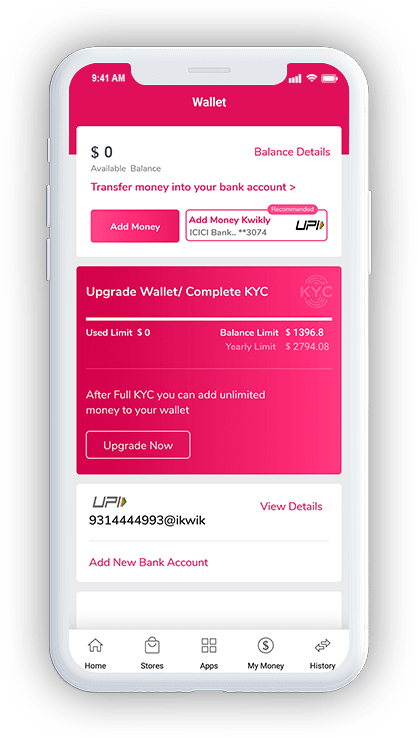 Closed Ewallet App
Close e-wallet apps are the wallet which made for an individual company. The money stored in these wallets can be used only for issued company.
For example- Makemytrip.com, Flipkart.com.
These wallet apps are the online accounts where money is credit, in case of refund. Later, the refunded amount can be used on the same app.
Our wallet app developer has maintained the coding standards and ready to sort the queries 24X7.
Safe and easy transaction
Budget friendly plans
On-time delivery
Free expert consultation
User-friendly interface
Customized packages
24X7 Support and maintenance
Get complete source
Semi Closed Ewallet App
A semi-closed ewallet app is used both online and offline mode. The user can pay to other parties using these accounts and these RBI approved.
For example- Paytm Wallet, Freecharge Wallet
Whether it is an Android ewallet app or iPhone wallet app, we have a team of coder who builds the best quality of wallet app for you. Kindly have a look at the basic services we provide when we host you.
Safe and easy transaction
Budget friendly plans
On-time delivery
Free expert consultation
User-friendly interface
Customised packages
24X7 Support and maintenance
Get complete source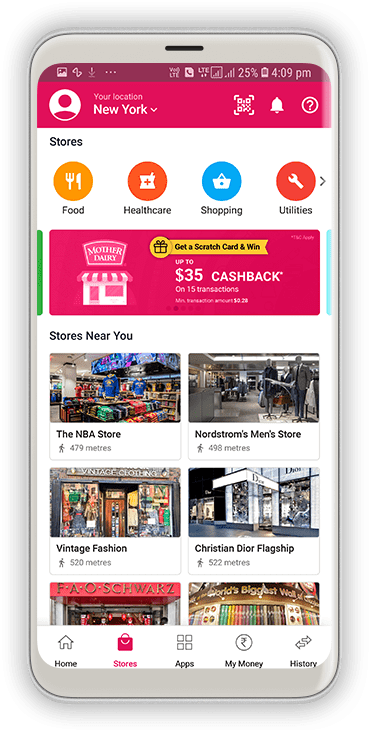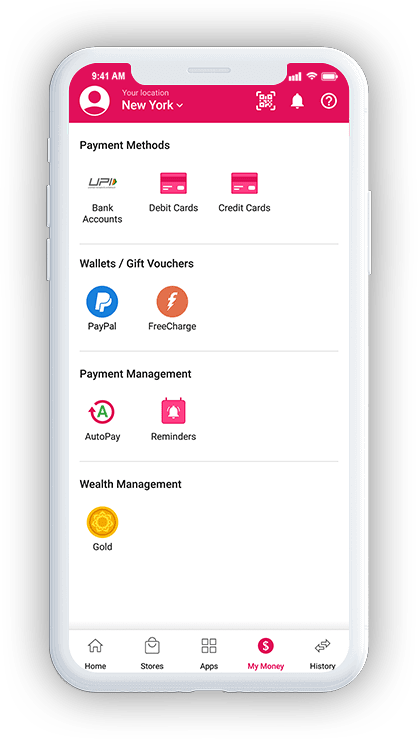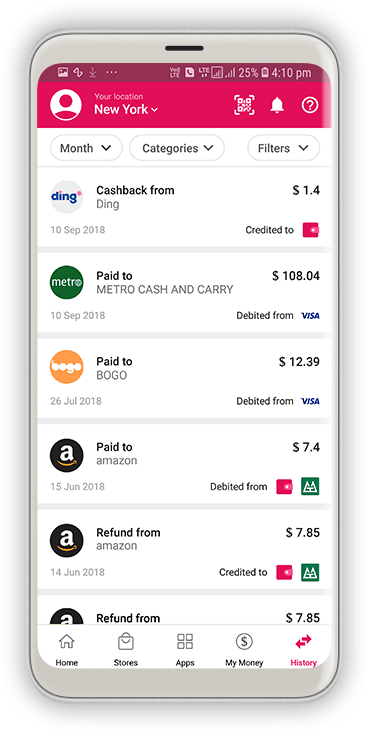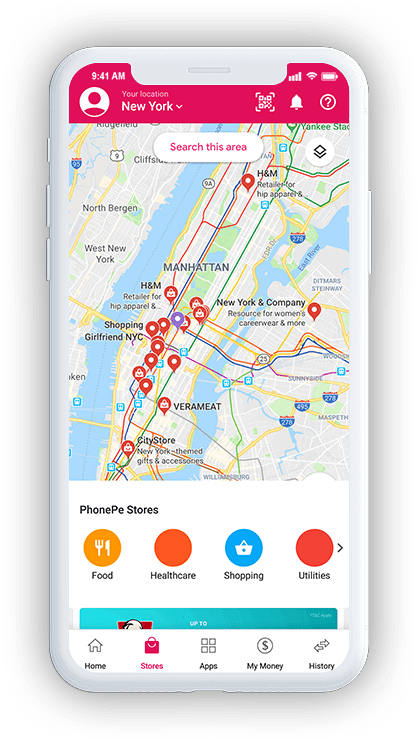 Open Ewallet App
The wallets have a partnership with the bank or issued by the banks. People use it for transaction format in the banks and also use in ATMs.
For example- Pay Zapp by HDFC Bank, M-Pesa by Vodafone and ICICI bank
We assure the 100% safe transaction of your currency and take the user to a different level of satisfaction. The e-wallet app development services with us have a wide range of options and a lot of satisfied clients Have a look at tips which makes us perfect.
Safe and easy transaction
Budget friendly plans
On-time delivery
Free expert consultation
User-friendly interface
Customised packages
24X7 Support and maintenance
Get complete source
Difference between Digital wallet and E-wallet
Digital Wallet App
The user needs to remember the username and password to make the cardless transaction
The card details are saved in wallets and are saved once.
Deduction of the money is directly done from the account where no OTP required.
The user does not add money to the wallet, it remains in the user's bank account.
Example:
Google wallet
E-wallet App
The user has the option for Online and offline transaction.
Money has to be loaded in the wallet before the transaction.
Deduction of the money is directly from the wallet when transacting.
Money moves from the user's account to either merchant's account or escrow account.
Example:
Paytm
Mobile Wallet App Features
Get the idea of the core features used in Mobile Wallet Application Development and decide the features you need for your custom e-wallet application development.
Digital Ewallet App Development Features
Geo-Location
Transact to the user nearby who shares the same platform.
In-App Camera
Cameras to scan the QR code which is used to pay, transfer, and accept the payment.
`
Secured Transaction
Keep your transaction safe and protected. We provide special codes so that you have a secure transaction.
Tokenization
Use single card on multiple platforms with zero per cent risk of data breaching.
Categorization
Select the card through the various category and make the choice of cards for payment.
Push Notifications
Notifications alerts of offers, promotion, transaction, rewards, etc.
Digital Receipt
Get the digital receipt of every transaction at your mobile number, mail, and app.
Fully Protected
100% safe and highly secured transaction. Ensuring to keep your money protected.
Backup Feature
Mobile wallet app has an auto back up feature which restores the past data.
Gift Vouchers
Offer rewards and loyalty points to the user. It increases user engagement and is profitable for you.
Refer a Friend
Reward the use when the user refers the app to other people.
Portability
Easy to carry your wallet and highly portable. Allow the user to pay online/offline mode.
Technologies That are Key To Success
Xcode

Objective C

Swift

AndroidSDK

Java

Flutter

Ionic

React

Kotlin
CodeIgniter

CakePHP

WordPress

Laravel

Magento

Joomla

Drupal

OpenCart

PrestaShop
AngularJS

Node.js

React

Mocha

Jasmine

CoffeeScript
MySQL

MongoDB

RethinkDB

PostgreSQL
Adobe Photoshop

HTML5

CSS3

Sketch

Adobe Illustrator
Industries We Work With
Working for 9+ years deepens our knowledge in the diverse domains. We serve a wide range of industries including Logistics, Travel, Real-Estate, Healthcare, FMCG, Not-For-Profit, Banking, etc.