Mobile App Prototyping and Strategy
Because app prototype planning resolves everything

App Prototype and Strategy is All You Need for a Robust Application Development Process
Mobile Application prototyping and strategy serve as a base model to the app development process. It is a rising compulsion to make your app development process fluent.
We put in our interests and ideas to keep a check on your quality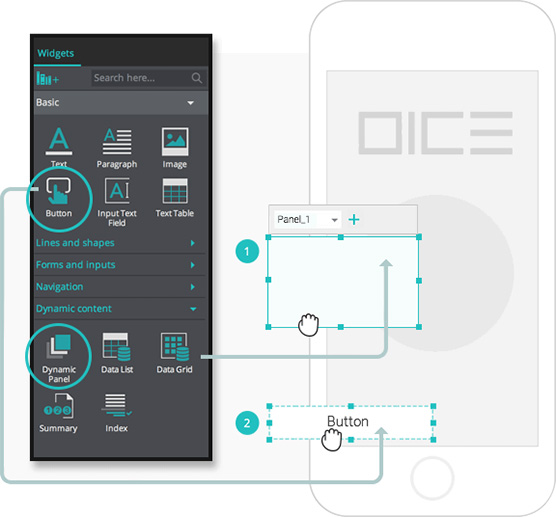 Wireframing

Seamless Design Communication

Clickable Prototypes

Graphic Mockups

App Workflow Simulation

Proof-of-Concept

Improving UX
One of the most appropriate means to keep your plans flourishing is to look at the design of the plan
We don't keep anything at bay and compromise the quality

A Practical Assistance
App Prototype serves you as a basis to provide a practical approach for your ideogram.

Shorten Your Dependency
Mobile App prototyping keeps the scopes of dependency lower and serves you the best picture of your vision.

An Alive Feedback for your idea
It's a way to let you realize the potential of your plan.

How potent your Project is?
It is a measuring unit of your idea.
We Get Excited By the Client Reviews
Because everything worthwhile is extracted from the feedbacks
Optimize Your Business Solution by bringing Prototyping On Board
Because everything worthwhile should be double-checked
Prototyping is turning out to be a big development culture. Team up with the experts to get served the unimaginable

Feedbacks
Feedbacks are like client reviews. So, we never miss taking the one.

Creating the
Mockups
We prepare the mockups to give you a clear picture of the future image.

A decent and
handy process
We follow a reasonable process to keep everything content

Prototype sharing with
the clients
We share everything we plan for application prototyping with our clients.
Frequently Asked Questions
What is an app prototyping?
Prototyping is the method which can be better understood by the phrase "fake it before makes it". Before designing an app, prototyping stage is necessary. The whole idea, features, functionalities are documented and shared with some of the users to collect feedback in order to get more insight into what users want in that app.
Why is App Prototyping necessary?
App prototyping is a great way to start with your dream project as it is a part of the strategy building. It's like working on the concept before implementing them. It's a way to get an insight of the crucial aspects.
It is a great step to save money and time and to improve the user experience of the app. You will know everything before evaluation and of the actual product and save valuable development time. It covers every model of the app in sketches.
What are the major advantages of app prototyping?
App prototyping is like bringing the strategy live to analyze it before spending efforts and skills to real development.
Its major advantages are:
A pathway to convert your vision into technical reality.
Defining the peripheries, you work within.
Get feedback on your idea
Get defined scope of your project
How is the App Prototyping impacting the current scenarios?
There is an emerging demand for fascinating features and engaging designs in the current scenarios for apps. App users also choose the most efficient apps. So, in order to fulfill these demands through app development, prototyping of app comes to give hand in prompt development. App prototyping serves the right outlook for better manifestation of your idea. It helps you decide your limits on the project.
Is it the lasting solution?
Prototyping is becoming the bedrock of every new decision in an organization. In the coming future, prototyping will become a more refined method to take a leap of the functionality of the idea.
What about the NDA terms?
We usually sign NDA term before starting any project. You stay free for the security purposes. We believe in giving ideas to sharpen our skills. Your idea is your property and you have complete right to it.
How long does it take to create a heavy (complex) prototype?
It takes 3 to 6 weeks for standard app and web app prototypes. More complex app prototyping takes 8 to 10 weeks.
What is the cost of prototyping?
It depends on different aspects such as product idea, features, and market competitiveness. You can quote your idea and after understanding your requirements, we will estimate the ballpark figure.
We
reap

our several years of

past experience

and implant it into the nouveau

technology

and world-class

gadgets

Proven track record in building robust wearable apps for 1000 of mobile app clients

Choosing Puzzle Innovationz to develop my project was the right choice and working with them is Pleasure.
Their team did great work and i'm Carefree.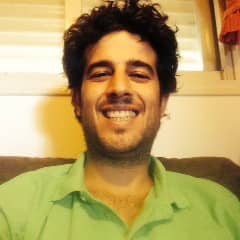 Nitay
I have been working in the tech industry for 3.5 years now, and during the time I have had many different developers for different solutions. Never finding the right mix was tough, until I met NineHertz. In all honesty I could not be happier, from attention to detail, to time efficiency I have never been more satisfied. Would I recommend them? Of course!

Mario Aguayo
Puzzle Innovationz is a great company that is very competent. I worked hand and hand for several months with my Puzzle Innovationz project manager and was very impressed by his knowledge and hard work. Puzzle Innovationz is a great option for those looking for top-tier developers at an affordable price.

Mani Masshafi
Puzzle Innovationz was extremely responsive in all aspects of our communication and planning. Professional and knowledgeable! Will work with them in the future and highly recommend!

Mike Johnson
I endorse Puzzle Innovationz and their team of highly qualified professionals as one of the few great web development company overseas today and thank every one of the team members of Puzzle Innovationz that worked on our application-build to make it a success.They were able to take our plans and ideas and bring them to life. I hope to work with this high caliber team in the future.

Negi Boaka
View More Reviews