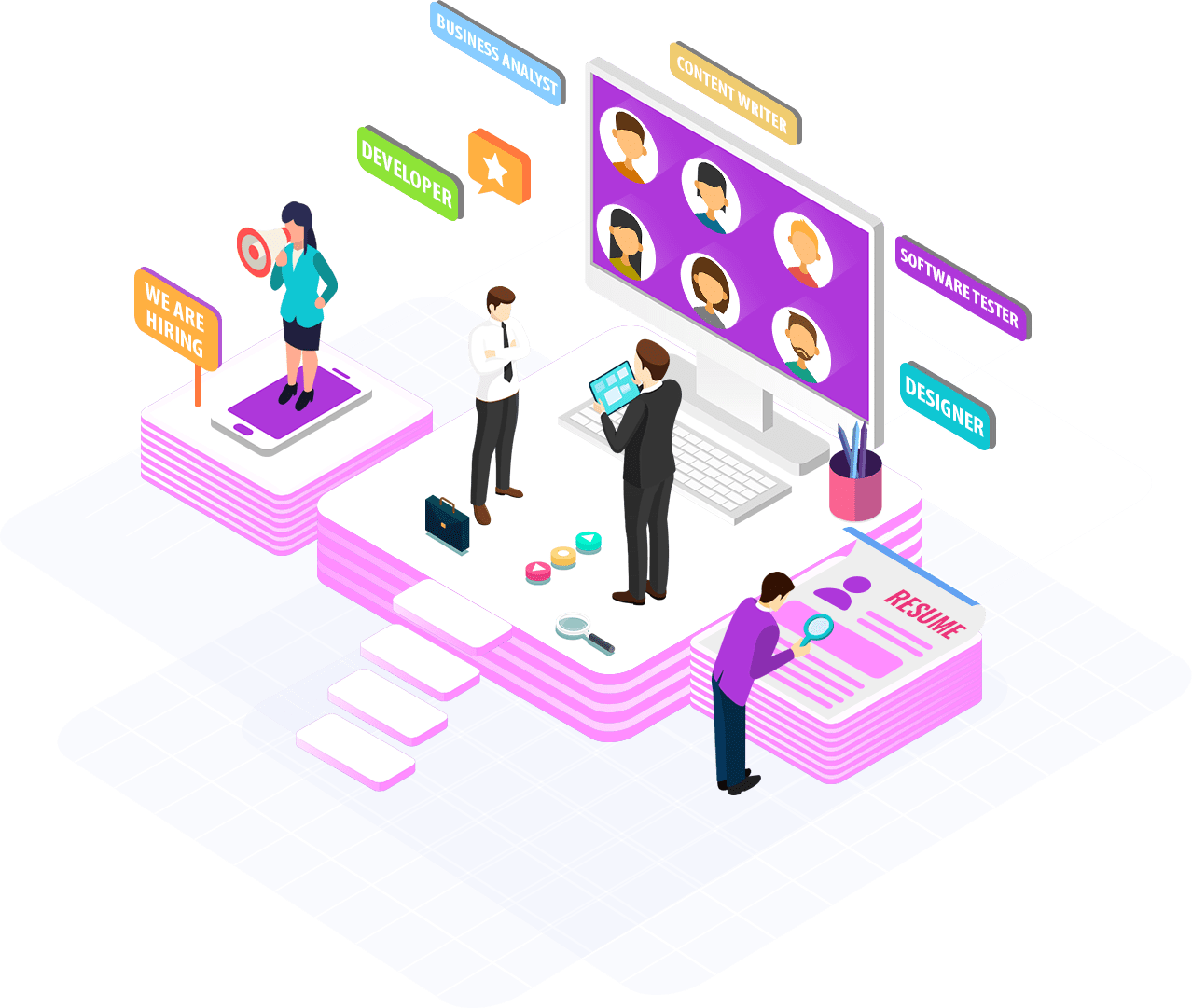 Hire Dedicated Developers
Innovations come from ideas. We welcome your great idea to innovate the best outcome for your business. The team of our mobile developers will weave the best app development for your venture.
Determine and dedicated an in-house geeky gang of coders.
Embed trendy and best tech-fashion in the project.
Maintaining the record of International standards.
Flexible working hours and to-the-point customised plans are plotted.
On-time delivery at a rocket-speed with 24×7 SUPPORT
Regular meet-up and friendly interaction with clients via various channels.
Hire Dedicated Mobile App and Web Developer
When you hire a developer, there are a lot of factors which needs to take care of. Well, we have various techies working for us who have knowledge of every trend in development. They toast the best value of your money by providing an effective outcome. Whether hire app programmer or web programmer, you will never regret your decision of choosing these masters.
Hire app developer to make the pocket-friendly device more friendly to your users. Hire web programmers to spread the web of appreciation of your brand around the globe.
A small convo to build happy bonds.
Full-Time Hiring
Works only for you.

Working Hours

8hours/day, 5days/week

Communication

Skype, Email, Phone

Billing

Monthly
Part-Time Hiring
Prefer better half for your business.

Working Hours

4hours/day, 5days/week

Communication

Skype, Email, Phone

Billing

Monthly
Hourly Hiring
Need a few hours of attention to the work.

Working Hours

5days/week

Communication

Skype, Email, Phone

Billing

Monthly
Contractual Hiring
Agree on your condition when needed.

Working Hours

8hours/day, 5days/week

Communication

Skype, Email, Phone

Billing

Monthly
Put The Breaks On Your Search!
Hire dedicated developers for your project and customise the plan that fits in your budget. Hire USAn app developers or any other specific geek, we have the gems who will reform the ideas into an extraordinary outcome.
Hire mobile application developers at the best price and let your business reach every pocket of the globe.
Hire website developer and customise your business plan to earn the best of your business.
Follow The Process Ladder To Reach Out The Developers
Step 01




Send us a request

Step 02




Select the resume that fits for you

Step 03




Take interview session of selected geeks

Step 04




Make the best deal

Step 05




Start the rollercoaster of your project
Dedicated Mobile App Developers



Better User Interface




Secure Integration




24X7 Support and Maintenance




Hybrid Application Development




Native Application Development




Widget Development
By hiring the mobile app developers, we provide a complete package of resource to you. There's no need for you to manage the team as we will assign a manager to your project. The manager is liable to answer the queries and takes charge of the team.
Working with us will surely give you a better experience. Every hired developer will be in touch with you.
Appointment Guide
On-Site

Take the leverage of the developers working at your development center at the handsome cost. We are flexible enough to work at your work station.

Off-Site

Hire dedicated mobile app developers and web developers in our workstation. We'll keep the hired developers in the circuit of communication at the time of reporting.

Hybrid

Mix and match of the on site and off site model, in order to achieve the desired goals. We have a flexible team who is ready to work from both the ends.
Our Hiring Standards
Fixed Rate Hiring

For the start-ups, we suggest to share your requirement with us and we will quote a fixed charge, suits best for your venture.

Dedicated Hiring

For enterprises, it is obvious you need someone who pays full attention to your project, then you would surely hire the developers of dedicated hiring model.

Hourly Hiring

For sole entrepreneurs, hire the developers when needed. We suggest taking the hourly model when you are not sure about the graphs of the work.
Rise Hertz Of Business With Puzzle Innovationz!
Happy Coders
When comes to hire mobile app developers and web app developer, we have a happy gang of coders who frame every idea into reality. They work in synchronisation with clients.
Environment Friendly
Hire the web programmers and app programmers to your working place. It's pretty bond building and pleasure for us to assist you.
No Invisible Charges
We never prefer any extra cost apart from the quoted price. We believe to stick on the quoted budget, in order to make the transparency between our client.
Your Ideas Are Secret
We would love to sign an NDA with you. This states that your ideas are totally safe and it's secret between us.
You Owns The Code
With the fantastic project, the source code will also be given to you. You have a complete right on it and will never use by us.
We're Always Open For You
Connect us through various channels. We are happy to assist you at any time.
Keep An Eye On Your Project
Get the regular updates in the form of a report to avoid any mistakes. Likewise, you can trace the progress in your project.
Secure Alert
We assure 100% security of data at our working centre. The systems and channels are encrypted strongly to avoid any data breaching.
Rocket Speed Delivery
We always burn candles at both the ends to meet up your delivery date. On-time delivery is assured by our team.
Bug-Free Solution
Our QA team test the project from every possible end. We make sure the deliverable is bug-free and secure from every aspect.
Scale The Team
Tell us, in case you want to add or decrease the number of hired developers. We will take action at its quick.
We're With You
Our experts are always there to help you during the development cycle and after that. We are always open to sort your queries.
Technologies That are Key To Success
Xcode

Objective

C

Swift

AndroidSDK

Java

Flutter

Ionic

React

Kotlin
CodeIgniter

CakePHP

WordPress

Laravel

Magento

Joomla

Drupal

OpenCart

PrestaShop
AngularJS

Node.js

React

Mocha

Jasmine

CoffeeScript
MySQL

MongoDB

RethinkDB

PostgreSQL
Adobe Photoshop

HTML5

CSS3

Sketch

Adobe Illustrator
We appreciate our
client's

initiation, we

love

to hear their

feedbacks

Come up with your needs. We are 24x7 available to listen to you.

Choosing Puzzle Innovationz to develop my project was the right choice and working with them is Pleasure.
Their team did great work and i'm Carefree.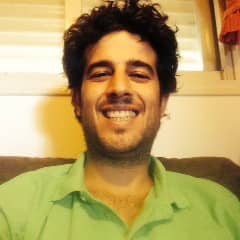 Nitay
I have been working in the tech industry for 3.5 years now, and during the time I have had many different developers for different solutions. Never finding the right mix was tough, until I met NineHertz. In all honesty I could not be happier, from attention to detail, to time efficiency I have never been more satisfied. Would I recommend them? Of course!

Mario Aguayo
Puzzle Innovationz is a great company that is very competent. I worked hand and hand for several months with my Puzzle Innovationz project manager and was very impressed by his knowledge and hard work. Puzzle Innovationz is a great option for those looking for top-tier developers at an affordable price.

Mani Masshafi
Puzzle Innovationz was extremely responsive in all aspects of our communication and planning. Professional and knowledgeable! Will work with them in the future and highly recommend!

Mike Johnson
I endorse Puzzle Innovationz and their team of highly qualified professionals as one of the few great web development company overseas today and thank every one of the team members of Puzzle Innovationz that worked on our application-build to make it a success.They were able to take our plans and ideas and bring them to life. I hope to work with this high caliber team in the future.

Negi Boaka
View More Reviews