Enhancing Quality of Your Well-Being With The Help of Latest Healthcare Mobile App Development
The health sector is growing tremendously with the help of digitalization. Technology is playing a vital role in safeguarding the healthcare organizations potent and self-reliant. We help you to monitor your health issues and improve them by taking suitable precautions. We develop customer-centric services with HIPAA compliance that will add value to the healthcare industries.
With growing concern about the health and fitness, people around the world have started switching to more comfortable and easy to check applications. We create apps that offer great features and security to the patients personal data.
mHealth Apps
Next Generation Personal Fitness Trainer
Medical industries along with IT experts are continuously making efforts for creating best healthcare solutions for improving awareness among the people about their health. Mobile app technology has gained importance in the medical industries in the recent years. It is the fastest growing applications in the market as more and more people are taking interest in health and fitness. These mobile apps are aided with diverse features and healthcare category.
mHealth bridges the gap between the patients, medical experts, and pharmaceutical experts.
Why Doctors Choose Healthcare Mobile Apps
Performance
An app with high performance is what doctors are looking for and mHealth apps are winning the hearts of the doctors by providing integrity, scalability, and reliability.
Patient Engagement
A right help from an expert must be delivered on time and this is provided in a most effective way through the apps. Patients feel at ease with healthcare apps as they get the best consult from the best doctor and that too anytime from home. 40% of physicians have entrusted that mHealth has improved patient engagement rates.
Cost-Effective
The development of mHealth aims at enhancing human well being, extending the medical services to the areas where efficient medical facilities are not available. mHealth apps are designed in a way that it is reachable to a diverse audience in the market.
Integrating Health, Wealth and Technology to Deliver Seldom Business Values
Puzzle Innovationz aims at building a proficient platform that connects doctors, medical facilities, and patients at one place. We create innovative designs which are rich in UI/UX, flexible, and unique. Reshape your healthcare business with digitalization and reach efficiently to the audience. Our medical app developers puts extra efforts for catering your business needs and taking care of your audience requirements.
We develop diverse solutions for web and mobile web while working on latest emerging technologies like, AR, VR, IoT, Cloud, and Wearable.
Technologies That are Key To Success
Xcode

Objective C

Swift

AndroidSDK

Java

Flutter

Ionic

React

Kotlin
CodeIgniter

CakePHP

WordPress

Laravel

Magento

Joomla

Drupal

OpenCart

PrestaShop
AngularJS

Node.js

React

Mocha

Jasmine

CoffeeScript
MySQL

MongoDB

RethinkDB

PostgreSQL
Adobe Photoshop

HTML5

CSS3

Sketch

Adobe Illustrator
Industries We Work With
Working for 9+ years deepens our knowledge in the diverse domains. We serve a wide range of industries including Logistics, Travel, Real-Estate, Healthcare, FMCG, Not-For-Profit, Banking, etc.
Why

Choose Puzzle Innovationz

We develop transforming healthcare solutions for our clients to provide them with better clinical services.
Design wearable medical devices for monitoring your health daily.
Implement best UI and UX for better quality.
Help to design scalable Back-end systems and API development.
Build highly secure apps for both iOS and Android platform.
Provide business and enterprise solutions.
Customize software development for health clinics.
Maintenance and support services.
Incorporation of IoT and Beacon.
Kick-start your project by hiring certified developers
We serve high-tech modern technologies that will escalate your business revenue. Hire our app Development team according to your business requirements.
Other Services
Have an Idea!
Connect Today with Our Team
Our Key Healthcare Solutions
We provide following solutions for personalized experience across various devices.
Fitness Tracking Apps

EMR (Electronic Medical Records) Software

Mobile Hospital Management Solutions
Health Insurance software

Pharmaceutical App Development

Healthcare Mobile App Development
Healthcare

software solutions for

medical industry

. Our client's are the

priority

for us.

You can view our rich portfolio where our clients shared their experiences of working with us.

Choosing Puzzle Innovationz to develop my project was the right choice and working with them is Pleasure.
Their team did great work and i'm Carefree.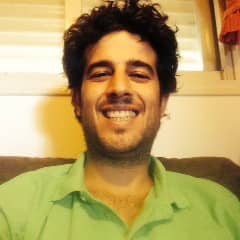 Nitay
I have been working in the tech industry for 3.5 years now, and during the time I have had many different developers for different solutions. Never finding the right mix was tough, until I met NineHertz. In all honesty I could not be happier, from attention to detail, to time efficiency I have never been more satisfied. Would I recommend them? Of course!

Mario Aguayo
Puzzle Innovationz is a great company that is very competent. I worked hand and hand for several months with my Puzzle Innovationz project manager and was very impressed by his knowledge and hard work. Puzzle Innovationz is a great option for those looking for top-tier developers at an affordable price.

Mani Masshafi
Puzzle Innovationz was extremely responsive in all aspects of our communication and planning. Professional and knowledgeable! Will work with them in the future and highly recommend!

Mike Johnson
I endorse Puzzle Innovationz and their team of highly qualified professionals as one of the few great web development company overseas today and thank every one of the team members of Puzzle Innovationz that worked on our application-build to make it a success.They were able to take our plans and ideas and bring them to life. I hope to work with this high caliber team in the future.

Negi Boaka
View More Reviews